Makeup Remover Showdown!
20 CleansingProducts
You Should Know About
The cleansers we use every day are an important first step in getting naturally flawless skin. We here at @cosme shopping know how important it is to look your best, so we put together a detailed comparison of the top 20 popular cleansing products, divided into different categories by type: oils, gels, milks, and lotions.Finding the best cleanser for you can be a chore, but we're here to help!

We tested every product by applying it to the skin, rubbing gently five times, then comparing how well it removed foundation, eyeliner, and lipstick.
* All prices displayed are before tax.
What are
oils and balms

good for?

We recommend cleansing oils for when you want to remove waterproof products or other stubborn makeup. Cleansing oils are great at removing all kinds of makeup because they blend in and dissolve other products very effectively, which means cleansing and refreshing your skin is fast and easy. Cleansing balms are popular because they combine the cleansing and moisturizing power of an oil cleanser with a gentle massaging effect, getting deep into pores to remove impurities and other debris.
Best For
Oily skin and combination skin.
Stubborn makeup like waterproof mascara.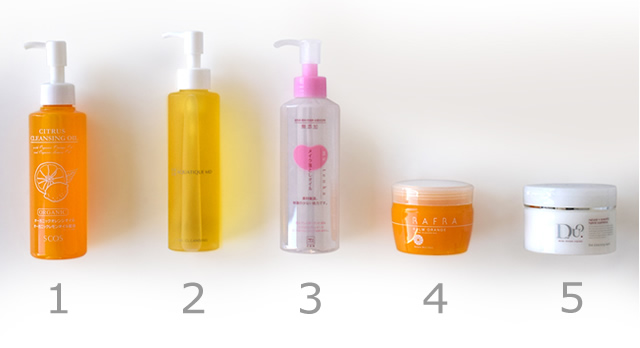 Item
Product Unit Price
/Size
2,800yen / 180ml
3,000yen / 150ml
880yen / 150ml
3,000yen / 100g
3,600yen / 90g
Texture
Cleansing Power
Staff's Rating
To page Top
What are the advantages of
lotions?
Cleansing lotions are handy because they can take makeup off quickly and easily, even with a single cotton ball or pad. Companies are coming out with more and more kinds of lotions to fit any skin type or situation, even when the weather is putting your skin through the wringer. These cleansing lotions are full of moisturizing ingredients, so they're particularly good for people who are worried about dry skin. New, high-performance cleansing lotions that can be used even over eyelash extensions are gaining popularity as well, so they're worth a look!
Best For
Dry and combination skin.
Quick, easy removal of light makeup.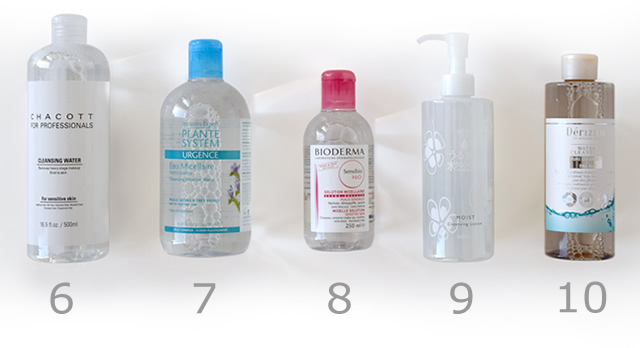 Item
Product Unit Price
/Size
1,200yen / 500ml
2,400yen / 500ml
2,800yen / 250ml
1,000yen / 300ml
900yen / 300ml
Texture
Finished Look
Check
(Three Layers)
Staff's Rating
To page Top
How are
cleansing gels

different?

Cleansing gels have a thicker texture that helps them stay on the skin without dripping or running, allowing it to absorb makeup and impurities while reducing friction and rubbing on the skin. There are plenty of formulations, from moisturizing to refreshing, with several that include moisturizing ingredients to give you a fresh, clean feeling even after washing your face. They're well-balanced products that are perfect if you feel that milk and cream cleansers aren't powerful enough, or that cleansing oils leave your skin too dry.
Best For
Sensitive, dry skin and combination skin.
When you need both cleansing and moisturizing power.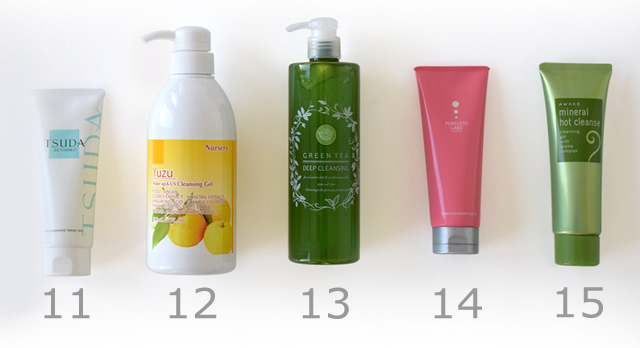 Item
Product Unit Price
/Size
3,500yen / 100g
1,600yen / 180ml
1,600yen / 400ml
2,800yen / 115g
3,000yen / 150g
Texture
Finished Look
Check
(Three Layers)
Staff's Rating
To page Top
How about
milk and cream cleansers?
Milk and cream cleansers gently remove makeup while retaining the skin's natural oils. There are products with a comparatively weak cleansing power, but they can remove even heavy makeup with slow application and gentle massage, using the warmth of the hands to help dissolve the makeup. Because they don't strip too much of the skin's natural moisture and oils, they're great for dry or delicate skin.
Best For
For sensitive and dry skin.
When your skin needs extra gentle care.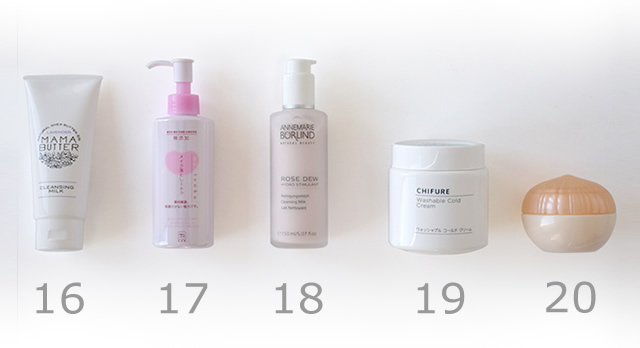 Item
Product Unit Price
/Size
1,500yen / 130g
880yen / 150ml
6,500yen / 150ml
650yen / 300g
3,800yen / 100g
Texture
Cleansing Power
Staff's Rating
To page Top
Recommendations from buyers